Jarryd's Invisalign Journey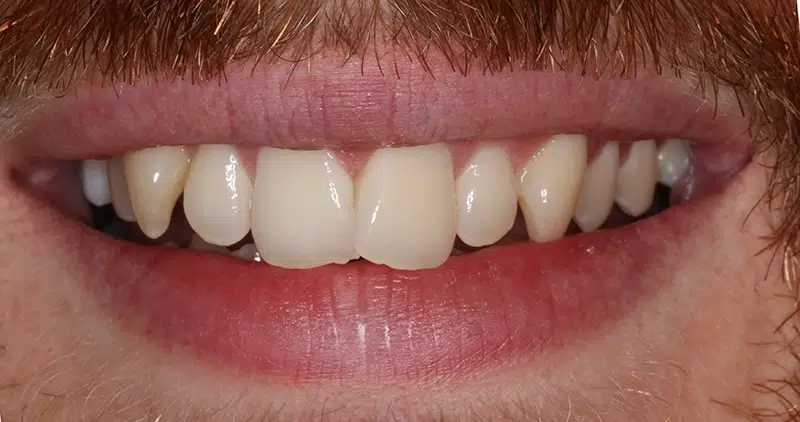 Like many of my patients, Jarryd came to see me to improve his smile – and specifically the crowding around his front teeth. From my perspective the challenge in getting a good result was going to be improving his deepbite (the top teeth overlapped the bottom teeth tooth much). The problem with the deepbite is that it would prevent us moving the top teeth into a better position as well as potentially causing long term issues with tooth wear.
Jarryd's case took 15months to complete – most of that time was spent correcting the deepbite with the front teeth. Correcting the crowding of the front teeth was relatively simple.
See other clients who created their smile with Invisalign: