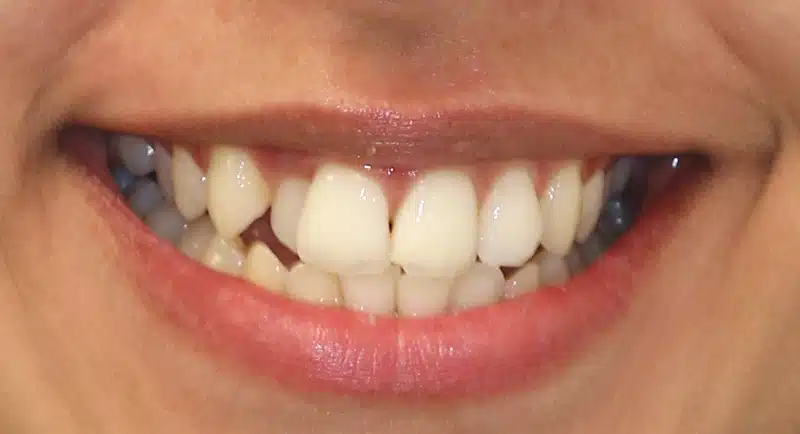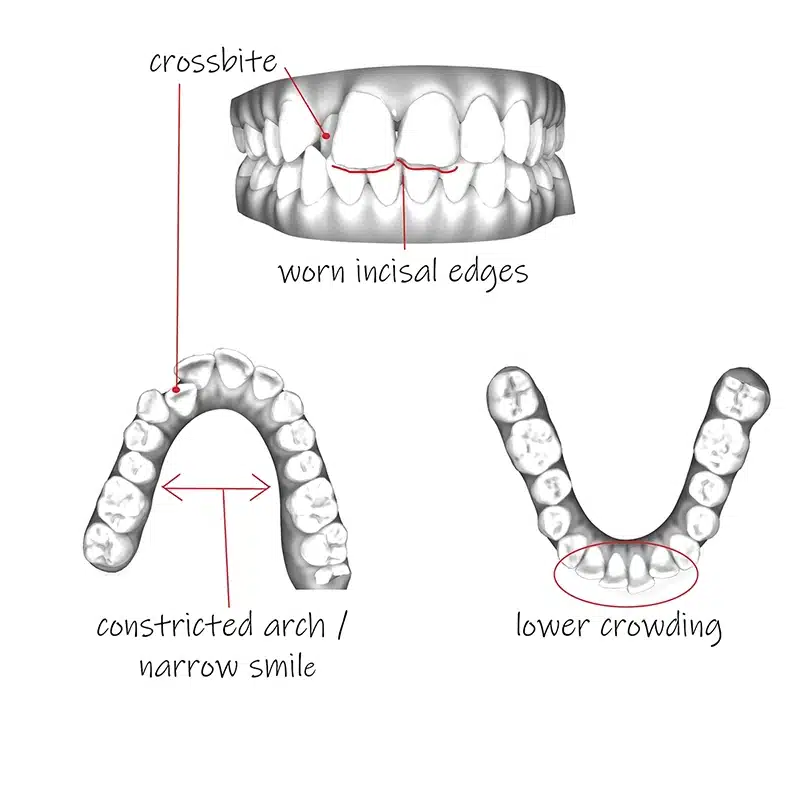 Noorul presented wanting to discuss Invisalign to correct upper second front tooth which was in crossbite (sitting behind the lower tooth). 
With Noorul we had a number of objectives that we needed to achieve to be able to get everything into alignment. Treatment was divided into four phases:
 Expand the middle teeth out to improve the smile and create room for the tooth in cross bite.
Simultaneously correct the lower anterior crowding to allow for a harmonious bite
Move the problem incisor into its correct position
 Perform bonding on the chipped and worn front teeth.
Having discussed this with Noorul we created a Clincheck animation to chart out the movements that would be required.
Jengira did a fantastic job wearing her aligners consistently and in the end treatment took 14months to complete. We made an initial run of 38aligners which got us most of the way of there, we made another 18aligners after that to take care of a few stubborn teeth and to settle the bite in. Once the aligners were finished I tidied up the front teeth that had worn with a little bonding and we were done!
The main thing to remember when going to Invisalign consultations is to make sure that there are no additional fees for additional aligners (refinements) or tidying things up with a little bonding or whitening if required.
See other clients who perfected their smile with Invisalign: