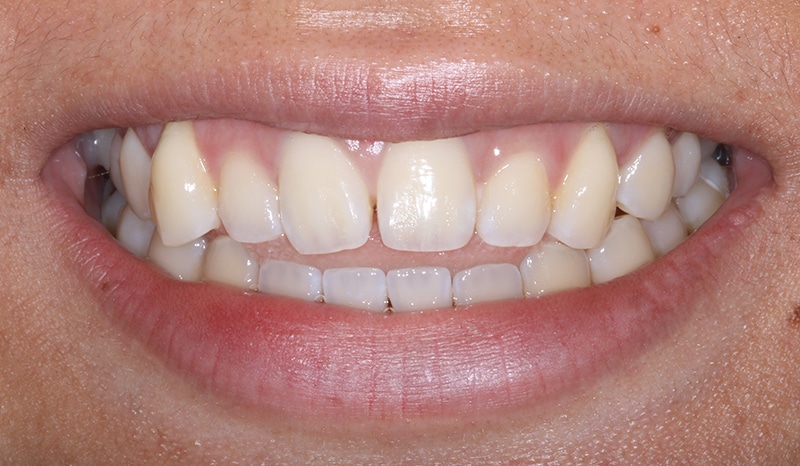 Anita presented in her final year of studies before moving to the U.S. Anita was unhappy with her smile and wanted to know we if we could correct things before she left in 12months time – nothing like a little time pressure!
On looking at Anita's case there were a number of things that I thought we could do to improve things:
Widen the smile a little. It is hard to see on the close up photo because I use a powerful flash light on my camera, but  when Anita smiled we could see the front six teeth but everything behind was cast in shadows. Bringing the middle teeth out would give a fuller, wider smile.
The front teeth were to high and shifted off to side. In addition one of the front teeth was heavily canted (that is, tilted to one side). 
Finally a little whitening at the end wouldn't go a miss and I noticed that one of the second incisors was shorter than the one on the other side.
So that was the plan! See below for how we translated my initial observations into a series of movements in the Clincheck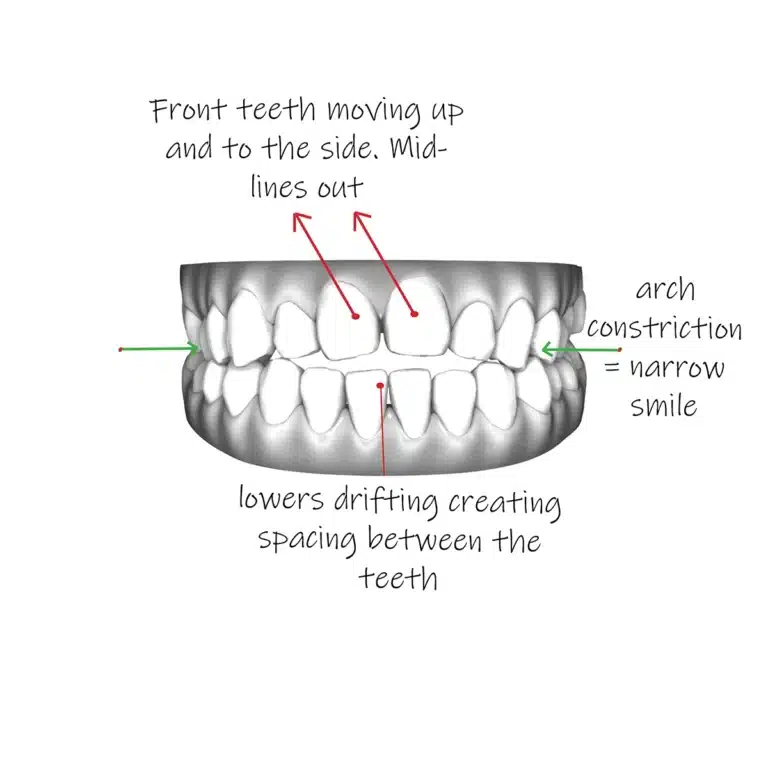 Anita was amazing at wearing her aligners and we got across the finish line with 2 weeks to spare! At the end of treatment we also did a little whitening. You might be able to see on the photos below the that the second incisor on the right is a little shorter than the one on the left of the photo. I actually ended up doing a little bonding on the shorter tooth just before she headed of to the states so that everything was perfectly symmetrical. 
See other clients who created their smile with Invisalign:
All
Crossbite
Crowding
Invisalign Case Studies
Invisalign Info
Lite
Narrow Smile
Open Bite
Spacing
Uncategorized
There's a lot to be said for a beautiful smile. It's one of the first things anyone's going to notice about how you look. But having crooked teeth is more than just a mental downer. When your teeth are improperly aligned, you're at higher risk for a number of health problems that can compromise your quality of life. Crooked teeth have a significant associationwith a variety of medical issues, including gum disease, heart disease.