Marcus's Invisalign Study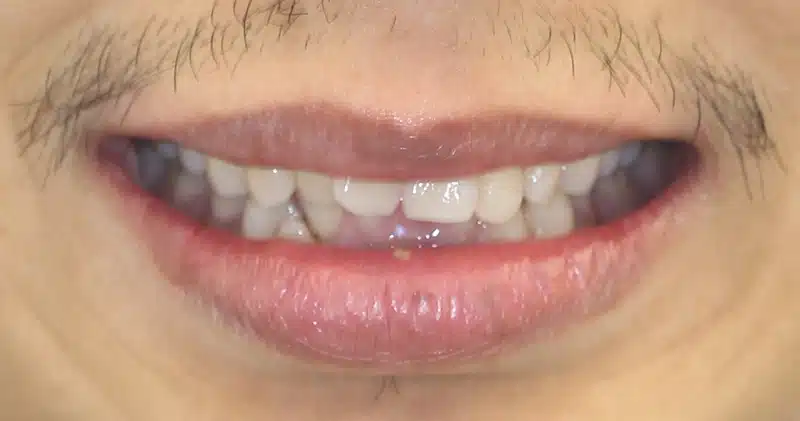 Marcus was referred to me by Invisalign after he had called their call centre for information. Marcus's biggest complaint was the crowding of his upper and lower teeth that made cleaning difficult.
Marcus had already seen another dentist and had been informed that he wasn't suitable for Invisalign and that his only option was braces. He indicated he had been told that the canine on the lower left of the picture was too difficult.
While canines can be very difficult they will often get there as long as the type and timing of attachments is planned out carefully. In addition, sometimes I can use an elastic for a short period during treatment to help the tooth around a little more predictably – and I warned Marcus that this might be how we ending up approaching things if the tooth proved to be a little stubborn.
Marcus was totally onboard so we did a scan on the day and I put his clincheck together for him prior to ordering the aligners.
We made Marcus 43 weeks worth of aligners originally or 11months worth. At the end of that series we were pretty close but we made another 11weeks worth of aligners to get the final movements we required. All up Marcus was in treatment for around 15 months – and in the end we didn't need any elastics to help things along.
See other clients who perfected their smile with Invisalign: